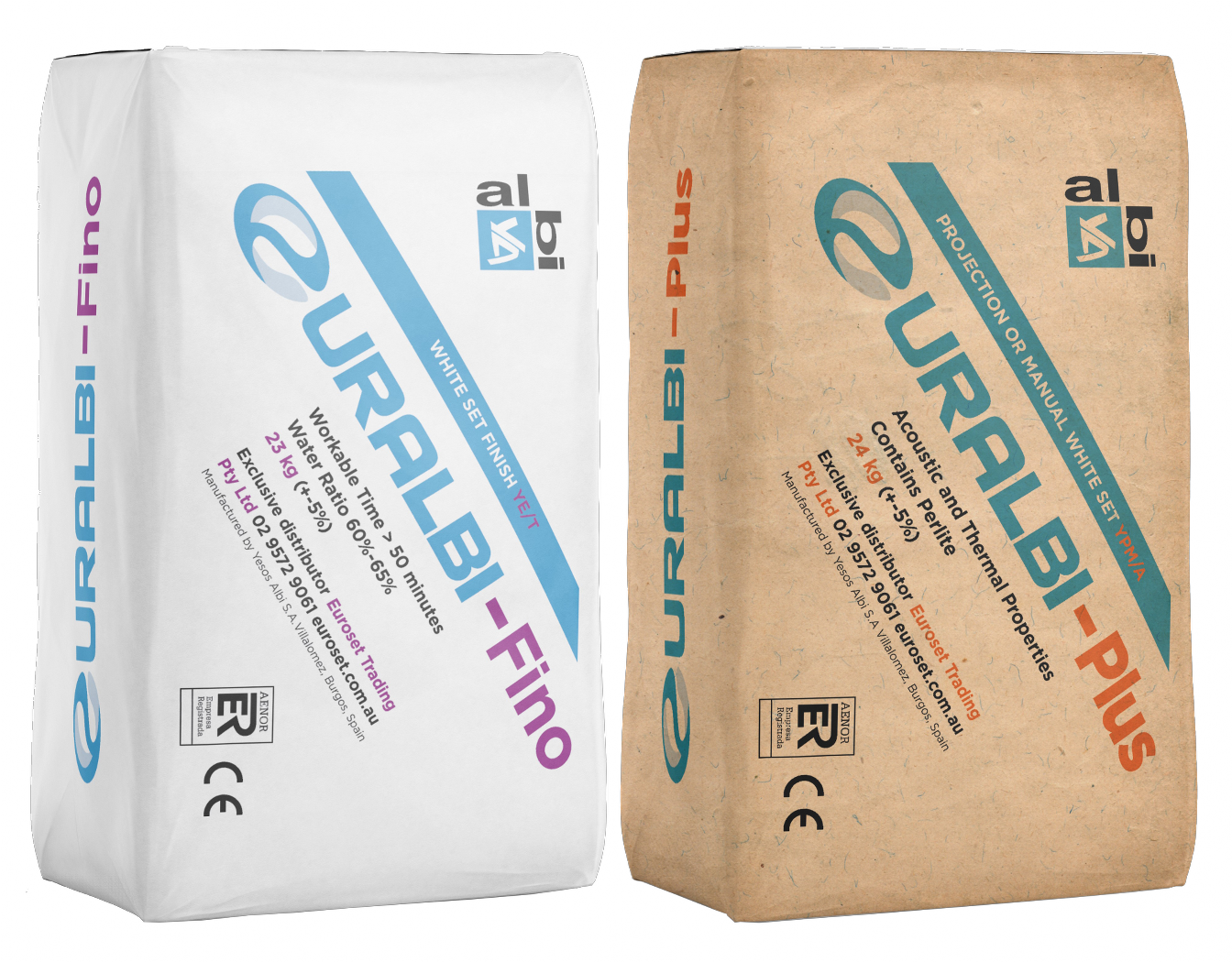 Euralbi Plus & Euralbi Fino Plaster offer many advantages over traditional white set plaster;
Premixed – Saves time on site and reduces weight and material loss.
Dries to a harder finish, providing a more durable wallcovering.
pH and thermal conductivity characteristics are similar to those of a human body. Making Euralbi friendly to touch and an ideal covering for walls in habital buildings.
Retains the crystal structure and chemistry of natural plater, enabling it to replicate plater's ability to absorb and release airbourne moisture as the living environment changes.
Offers increased thermal resistance characteristics and improves thermal insulation.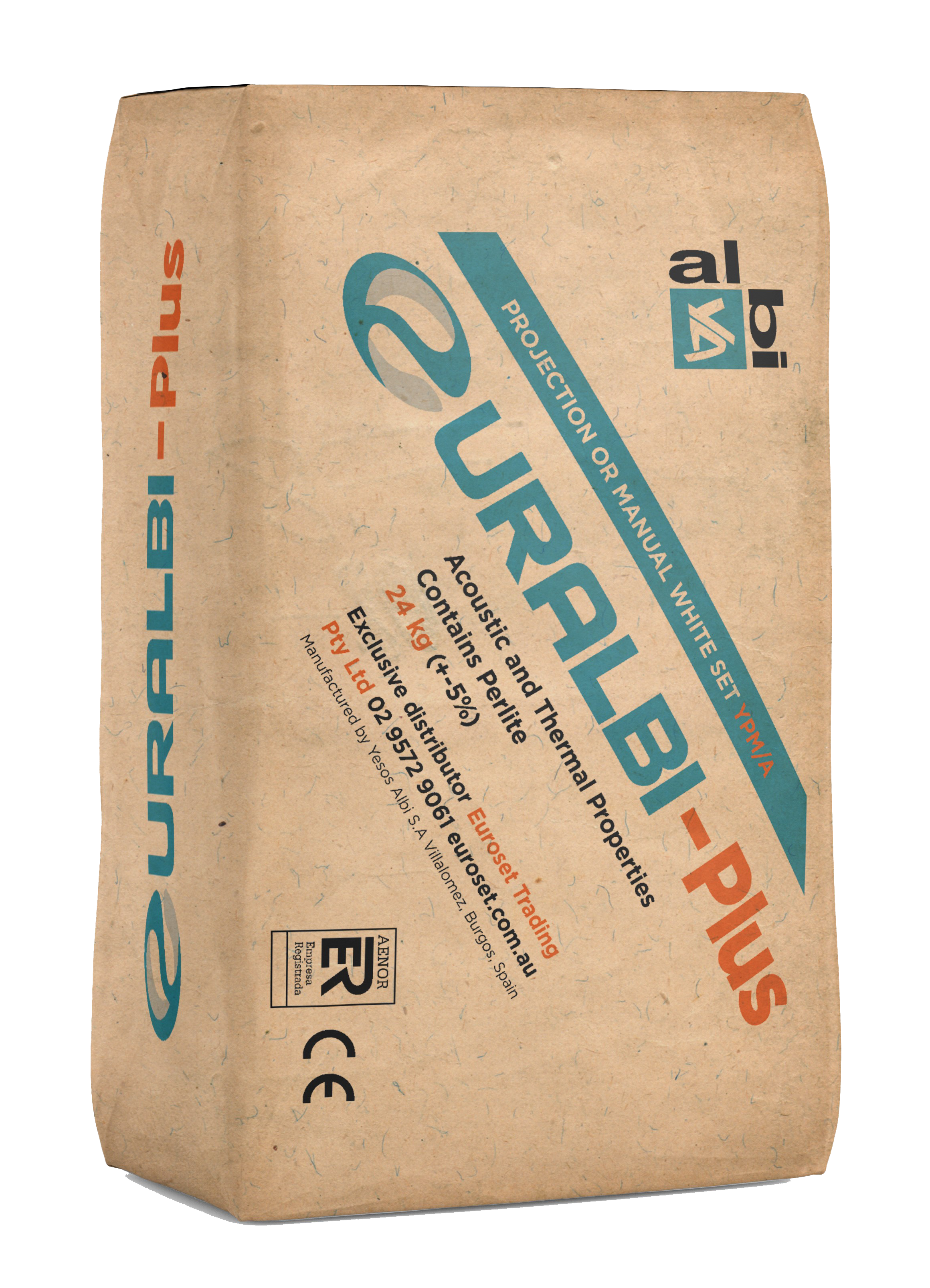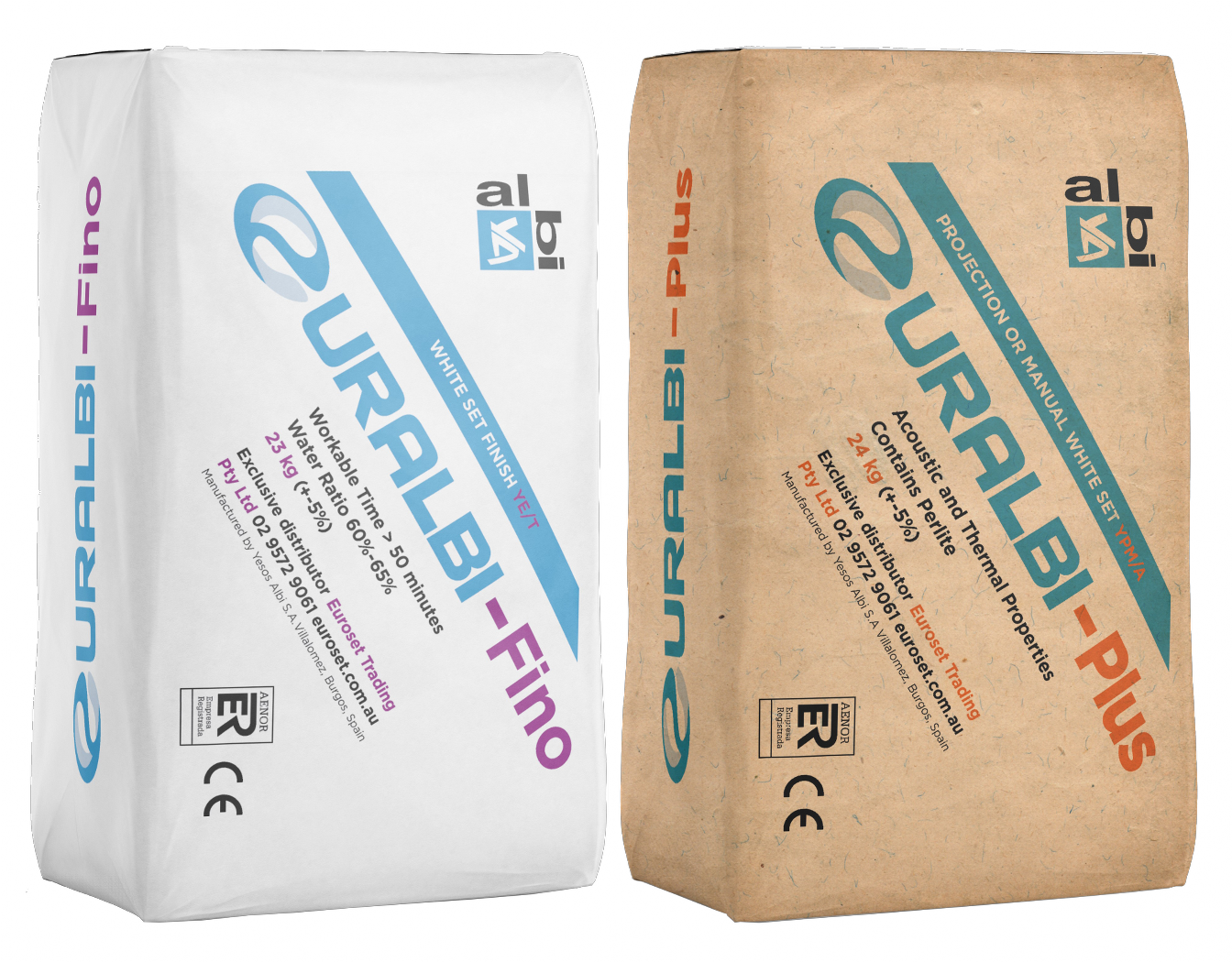 Only insist on Euralbi® White Set!
Other European White Set Plasters do not offer the same quality refined gypsum from Spain or the support locally in Australia from Euroset Trading and Euralbi®.
Euralbi® is designed and manufactured by one of Euro's largest building material manufacturers to meet the highest European standards, and is code marked for use across the EU – check for the EU stamp!
"Our house looks incredible! We never realised how beautiful Euralbi would of looked!.  – Jonathan & Katherine"
"We have been using euralbi for over 15 years in some of the most prestigeous homes in Sydney's East and North Shore, i wouldn't use anything else. – Jose Maria"
"The support i get from Euralbi for the last 10 years has been second to none, i would recommend not only their brand but the help they always give. – Tom"
"Euralbi gives me more working time and a better finish than anything out there. – Luis"